What to Watch, Eat, Read and Listen to While Stuck at Home
Whatever your taste, we have you covered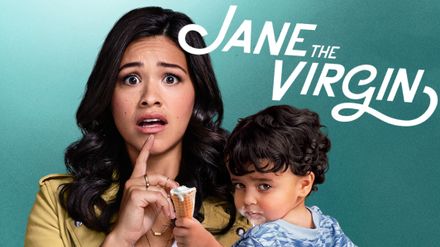 If there's one thing we know about social distancing it's this: it's boring. Without having to spend all day going to school, sports, extra-curricular activities, or work you probably have more free time on your hands than you know what to do with. But we're here to help!
Movies to Watch when..
We know everyone's favorite thing to do when you're bored is pull up your favorite streaming provider. But now that you've already rewatched The Office 27 times, what is there to watch? Try one of these movies to match your mood.
If you're in the mood for a good scare:
Netflix: What lies beneath, The Ring, Insidious
Hulu: The Blair Witch Project, The Descent, Pet Sematary
Amazon Prime: The conjuring, The Shining, The Exorcist
If you're in the mood for a laugh:
Netflix: Click, Scary Movie, Ferris Bueller's Day Off, Hitch
Hulu: Bridesmaids, Booksmart, What Men Want
Amazon Prime: Superbad, Ladybird, Baywatch
Disney Plus: Guardians of the Galaxy, Honey I Shrunk the Kids, The Pacifier
If you need a good cry these movies are sure to have you shed a few tears:
Netflix: The Boy in the Striped Pajamas, All the Bright Places, Room
Hulu: Seven Pounds, Good Will Hunting, Wonder
Amazon Prime: Titanic, The Green Mile, The Pursuit of Happiness
Disney Plus: Because Of Winn Dixie, Big Hero 6, Turner and Hooch
If you're in the mood for an action/adventure:
Netflix: Batman Begins, Indiana Jones: Kingdom of the Crystal Skull, Ghost Rider
Hulu: Once Upon a Time in Venice, The Spy Next Door, Judgement Day
Amazon Prime: Just Getting Started, Man of a Ledge, Charged
Disney Plus: Iron Man, The Avengers, Guardians of the Galaxy, Pirates of the Caribbean
If you need a good thrill:
Netflix: 47 Meters Down, The Platform, Freaks
Hulu: A Quiet Place, Heathers, Gone
Amazon Prime: The Haunting of Sharon Tate, A Simple Favor, Serenity
If you like SciFi:
Netflix: What Happened to Monday, Bird Box, Inception, Tremors
Hulu: The Colony, The Last Days, Errors of the Human Body
Amazon Prime: The Man In the High Castle, Westworld, The Expanse
Disney Plus: Avatar, Big Hero 6, Star Wars (All of them)
If you like documentaries:
Netflix: Travis Scott: Look, Mom, I Can Fly, I'll Sleep When I'm Dead, Day the Dinosaurs Died
Hulu: Legion of Brothers, The Beatles, Obey Giant
Amazon Prime: Super Size Me 2, The Tillman Story, Downfall
Disney Plus: African Cats, Diana: In Her Own Words, Free solo
If you like Romance:
Netflix: The Kissing Booth, To all the Boys I Loved Before, Dear John, After
Hulu: Leap Year, Hitch, The Phantom of the Opera
Amazon Prime: No Strings Attached, Forever My Girl, Little Coincidences
Disney Plus: The Last Song, Beauty and the Beast, 10 Things I Hate About You
Tv Shows to Binge if..
Have some free time and you're looking for a good TV show to binge? We've got the perfect recommendations for you.
If you liked FRIENDS, you're sure to like:
Netflix: New Girl, Parks and Recreation, That 70's Show, The Office
Hulu: How I Met Your Mother, Seinfeld, The Goldbergs, Baby Daddy
If you want to spice it up with a drama, you should definitely watch these:
Netflix: The Vampire Diaries, Gossip Girl, Jane the Virgin
Hulu: This Is Us, The Bachelor, Empire
If you love solving mysteries and crime, you will definitely enjoy these:
Netflix: Criminal Minds, IZombie, NCIS
Hulu: Law and Order: Special Victims Unit, 9-1-1 Lone Star, Bones
In the mood for a scare? These shows are sure to send chills up your spine:
Netflix: The Haunting of Hill House, You, Bates Motel, American Horror Story, Chilling Adventures of Sabrina
Hulu: Scream Queens, Fear the Walking Dead, Freakish
Into cooking/baking shows? We think you'll like these:
Netflix: Nailed It!, The Chef Show, Sugar Rush
Hulu: Cake Boss, Hell's Kitchen, Cake Wars, Master Chef
Disney Plus: Be our Chef
If you want to get lost in a world of fantasy, these are for you:
Netflix: Once Upon a Time, Merlin, Charmed
Hulu: Buffy the Vampire Slayer, Shadowhunters, The Gifted
Disney Plus: Wizards of Waverly Place, Gravity Falls
How about some SciFi?:
Netflix: Stranger Things, The 100, Black Mirror
Hulu: The X Files, The Strain, Firefly, Lost
Disney Plus: Mandalorian
In need of a laugh?:
Netflix: The Good Place, Big Mouth, Young and Hungry
Hulu: Family Guy, Mom, American Dad!, King of the Hill
Disney Plus: Good Luck Charlie, Phineas and Ferb, The Simpsons
Into Documentaries? These are some of our top picks:
Netflix: Pandemic, I Am a Killer, The Mind of Aaron Hernandez
Hulu: Unsolved Mysteries, Intervention, A Day in the Life
Disney Plus: America's National Parks, Continent 7: Antarctica, Gordon Ramsay: Uncharted
Blasts from the past:
Netflix: Victorious, Goosebumps, What's New Scooby-Doo?, My Babysitter's a Vampire
Hulu: Hey Arnold!, Full House, Drake and Josh, Saved by The Bell
Disney Plus: Boy Meets World, Wizards of Waverly Place, The Suite Life of Zack and Cody
Some other TV shows to check out if none of the shows above fit what you're looking for:
Netflix: Grey's Anatomy, Love Is Blind, The Fosters, Atypical, Everything Sucks!
Hulu: The Masked Singer, The Good Doctor, Lego Masters, Keeping Up With the Kardasians
Disney Plus: Shake It up, Kim Possible, Jessie, Austin and Ally
Fun Recipes to make
Just because we're not at school doesn't mean we can't learn new things. Take advantage of this time at home and improve your cooking/baking skills. Each item will have a link to the specific recipe.
Cooking:
Baking:
Heres a few websites you can visit so you can make some more fun recipes:
https://www.bonappetit.com/gallery/simple-recipes-five-ingredients
https://www.pillsbury.com/recipes/5-ingredient-recipes
https://www.foodnetwork.com/
https://www.countryliving.com/food-drinks/g648/quick-easy-dinner-recipes/
Books To Read
With all of your free time you might even be motivated to pick up a book! I know reading for enjoyment might sound fake but trust us it's a real thing! Here's a few books that we promise you won't be able to put down.
If you've already watched To All the Boys 10,000 times:
To All The Boys I've Loved Before (Yes it's a book too!) – Jenny Han
Since You've Been Gone – Morgan Matson
Along for the Ride – Sarah Dessen
More into historical fiction? You'll definitely like these novels:
Before We Were Yours – Lisa Wingate
The Alice Network – Kate Quinn
Where the Crawdads Sing – Delia Owens
Lies We Tell Ourselves – Robin Talley
If you like to emerge yourself in a world of fantasy:
The Mortal Instruments, The Infernal Devices, and The Dark Artifices – Cassandra Clare
The Young Elites – Marie Lu
Rebel of the Sands – Alwyn Hamilton
An Ember in the Ashes – Sabaa Tahir
If you prefer to stay engaged with reality:
Highly Illogical Behavior – John Corey Whaley
One of Us Is Lying – Karen M. McManus
Something In Between – Melissa De La Cruz
I'll Give You The Sun – Jandy Nelson
If you want to spice it up with some Sci-Fi:
Warcross – Marie Lu
The Thousandth Floor – Katharine Mcgee
The Loneliest Girl in the Universe – Lauren James
Replica – Lauren Oliver
Give It a Listen
We also know your parents are forcing you to do chores while you're home. What better way to make it go by faster than listening to a podcast? Check out a few of our favorites that will keep your mind occupied.
Gen Z Girl Podcast
Schnitt Talk
Reply All
Stuff You Should Know
I Have Cool Friends
The Dropout
You're Wrong About
How To Fail
My Favorite Murder
The Mortified Podcast
About the Contributors
Julie Rebek, Editor-in-Chief
Julie is a senior, and this is her third year as a journalist. Julie enjoys traveling and hanging out with friends. When she is not at school, you can...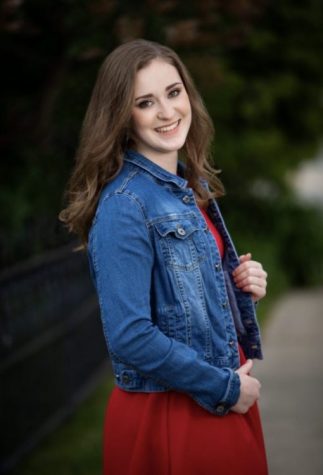 Rachel Hencke, Sports Editor
Rachel is a second year staff member on the Cardinal Columns, currently serving as the sports editor. Rachel has been a competitive gymnast for 11 years....