Fortnite Rises With a Blast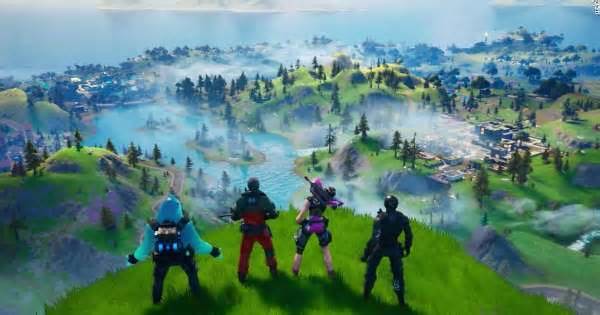 The new season of Fornite is out, and it's looking better both in graphics and in terms of gameplay. The game looks more cartoonish than it was last season, which is definitely an improvement.
This season there are more new people who are joining the Fortnite family. The first night I jumped in there were four people in one house while I was playing squads. They seemed like the didn't know what they were doing. They were just walking around with no guns and not shooting at me. I took three of them out before being eliminated.
Also, you have to discover new landmarks and place names. When you play your first game, all the places are question marks till you go there and find the name after landing there. You can now swim, fish and use boats, and they have brought back guns that used to be in previous seasons.
Some new places in Fortnite are Sweaty Sands, Holly Hedges, Slurpy Swamp, Craggy Cliffs, Frenzy Farm, Steamy Stacks, and Misty Meadows. Places that are still here from previous seasons are Retail Row, Salty Springs, and Pleasant Park. Some places that are old but just renamed are Wailing woods, which is renamed to Weeping Woods. Also, Tilted Towers is renamed to Lazy Lake, and Fatal Fields is now known as Frenzy Field. 
The new chapter finally got going at 4 am Tuesday, while a bunch of fans had been impatiently waiting ever since the blackout happened around 2 pm on Sunday. At that time, the meteor that was above Dusty Depot finally blew its top. There was also a rocket somewhere in the map that was shooting some white small rockets into the meteor to make it explode. After everyone was basically pushed away from the map, everyone's TV that was playing Fortnite went black and had a black hole on the screen for about 48 hours.
I would recommend this game because of the new fishing, boats and new places and landmarks in the game.