Teenage Author Publishes Her First Book
This new book is a good read to add to your to-be-read list.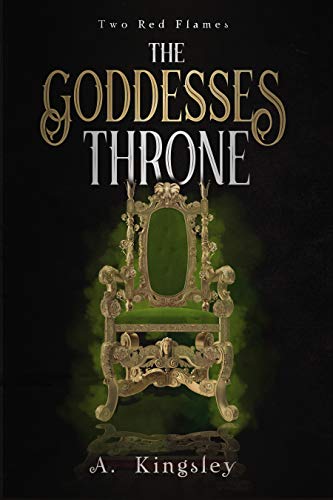 17 year old, Abi Kingsley, recently published her first book, The Goddesses Throne. The high school senior from Arizona also got to hold her first book signing. Her book is currently available on Amazon with both a paperback and ebook option.
She started this journey in early July, when she began her first draft. The writing of the first draft ended in August, but from there she started her revising and editing process. The editing and revising finished up in January where she finally felt like it was complete. She worked with an artist to get cover art done, then used Kindle Direct Publishing to create ebooks and physical copies of it.
A lot of people might like writing but never end up being published, but this teen author had the ambition needed. "I realized that I had a passion and the talent for writing. I wanted to share it with other people because I liked my writing, and I thought other people might like my characters as well," Kingsley said.
She's currently working on the sequel, giving more life to the world and characters she's created. "I know a lot of people are waiting so that's why I'm trying to keep writing it, but I'm trying to make sure it's as good as the first one," Kingsley said.
If you're in the mindset of wanting to become a published author, take Abi as an example and just go for it. "If you're proud of what you write, then that's what matters and if people end up enjoying it then that's great," Kingsley said.
The Goddesses Throne is a fantasy romance novel about Clare and Sage Pax, royal sisters who start their journey on learning more about what it takes to be a leader. When Clare learns that she has magic, she ventures out with two boys who have her heart to discover where it comes from and how to control it. The drama and the adventure alone makes this book worth reading, but adding on the very well-thought-out characters, world, and magic system makes it even more incredible.
If you want to find more information about Abi or her book, you can find her as a.kingssley on Instagram and Tik Tok. Also make sure to check out her website, and her book.
About the Contributor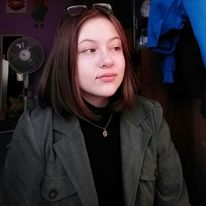 Samantha Giese, Reporter
Samantha is a sophomore, and it's her first year as a journalist. Sam loves to read, write and listen to music. When she's not doing one of those things,...