Virtual Chinese New Year
Chinese New Year celebrations looking differently as most people stay home
Lunar Chinese New Year will be looking differently this year. The year of the Ox brings with it an inability to throw in-person festivities as it usually does. In 2021, the celebration lasts from Feb. 11 to Feb. 26 starting on New Years Eve and ending on the day of the Lantern Festival.
In China, everyone gets a two-week vacation time that allows them to travel and celebrate the new year with family, which is especially important as many people often work outside of the province they live in and are often very far away from their family for long periods of time.
Large potluck parties with specially prepared performances, such as traditional dances and dancing dragons, are replaced instead with virtual parties conducted over Zoom.
In a normal year, my mom and I would travel all over the state to attend celebrations in Milwaukee, Madison, Appleton, etc. We would usually have a large dinner and watch a special concert featuring many famous Chinese celebrities. Since traveling is difficult this year, my mom attended several virtual Chinese New Year events filled with special performances, and she won a lipstick from one of the virtual games from the party.
An important tradition is the red envelopes with money inside that are given to young kids from parents and other adults close to them. Many of the Chinese New Year parties that I used to attend would give out red envelopes with a few dollars in them for the kids. This year since many people cannot be with family and friends, many are using the Chinese social media app Wechat to send red envelopes. The app has a built in function where you can send money. The graphic shows up as a red envelope, and you won't know the amount until you click on the envelope, simulating real life.
About the Contributor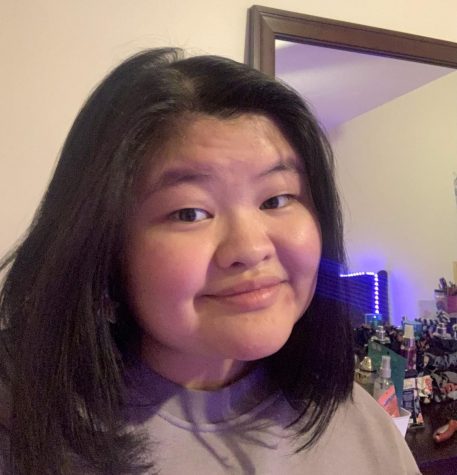 Sunny Chen, Reporter
Sunny is a senior, and it is her first year as a journalist. When she's not spending time on Twitter supporting her favorite music group Stray Kids, she...