Love for Walls
11-month-old album hits 300 million streams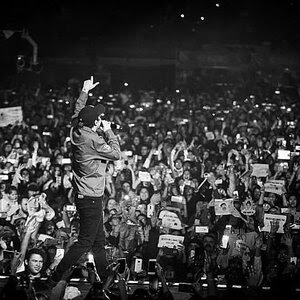 Have you ever wanted to listen to songs that share how life can be tough without being depressing? Well, Louis Tomlinson's debut album, Walls, gives off a feel of hope, knowing that even if things aren't going well yet, they will change. Louis is a member of One Direction, who went on hiatus in January 2016, and he was the last of the band to release a solo album. This album sold 35,000 units at release, late January 2020, and it passed 300 million streams on Spotify on Nov. 25.
His album, Walls, consists of 12 songs, all of which help show you the artist's personality and the things he goes through. One of the songs, "Two Of Us," is an ode to his mother, Johannah Deakin who passed away due to leukemia, in 2016. This song is worth a listen as it not only shows how he really felt about losing her, but it also feels upbeat, he's celebrating his mother and living "one life for the two of (them)," rather than just mourning over her death forever.
Louis's songs have helped many people through the things going on in their lives, by showing that things can and will get better. He is also such a genuine person, which just helps his fans listen to the messages in his songs. In One Direction, the boys weren't in complete control of the music they were making; now that Louis is, you can tell that he takes pride in his work. It sounds different from the top of the pop charts songs that they were making before. Now he is taking inspiration from the music he loves and channeling that.
My three favorites are tracks 12, 9, and 10. "Only the Brave," track 12, is a short song, but it's a song worth listening to no matter what the mood. The song shares the message that love is only for the brave, as you can lose yourself in it. The song feels like a safe space, like you won't be judged. "Fearless," track 9, talks about the feeling of being free and careless when you are young, then losing that feeling and becoming insecure of what others think. It does this in a way that doesn't make it feel like such a horrible thing. "Perfect Now," track 10, is a song through the point of view of you watching someone you love losing their confidence and love for themselves. The song encapsulates the feeling of seeing someone going through this and you still believing that they are incredible and perfect. Those who truly love you will treasure the things you are insecure about.
The music contains a lot of guitar and drums, when he is working on a softer song, he focuses more on the piano, acoustic guitar, and the vocals. When most people sing they lose their accent, but his Yorkshire accent comes through clearly. Every aspect of his music just brings a lot of energy and emotion into his work, making it worth listening to.
He's vulnerable with his fans and he talks about that in his track-by-track, making the emotions even more relevant. This is definitely an album that you should go out and listen to, you won't regret it.
About the Contributor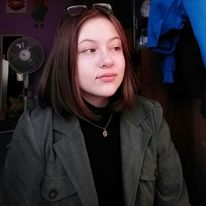 Samantha Giese, Reporter
Samantha is a sophomore, and it's her first year as a journalist. Sam loves to read, write and listen to music. When she's not doing one of those things,...