Time to spice up your playlist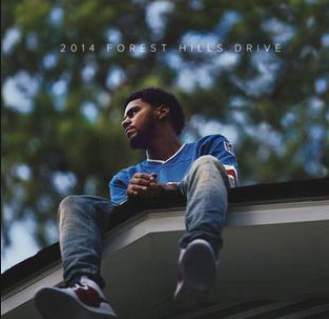 Artist Jermaine Cole better, known by his stage name J. Cole, has won eight BET awards, a billboard music award, a Grammy, and three Soul Train awards for his feel-good music. Billboard has even named his song Lost Ones, as the best dialogue rap song that will go down in history.
Love yourz is definitely a good song to add to your playlist. It's making you look at the negative in a positive way. Especially in this curveball year 2020, we could use a different perspective. It's an encouraging song, with the leading lyric being "No such a thing as a life that's better than yours." This is a song that you'd love to listen to when you think that your life is horrible, because it shows you how bad people can have it, but it does this in a way that isn't sad. Instead, it gives you this head-bobbing vibe instead.
One of my favorite lyrics are "It's beauty in the struggle, ugliness in the success. Hear my words or listen to my signal of distress." In this bar, he's trying to show us that struggling isn't always a bad thing, and at the same time being a success isn´t pretty. Cole is saying we could just listen to this song blindly or we can hear his cry for help. He's telling us that just because someone else is more successful than us or has more than us they don't always have it better. And that's coming from a B list celebrity, meaning he's pretty high up in the celebrity status.