Staff Thanking Staff
Fondy teachers show thanks to their coworkers during staff appreciation week
National Teacher Appreciation Week runs from May 4th through the 8th of 2020. This school year has been a bit untraditional, so it is important to thank all our teachers and staff at Fond du Lac High School for everything they have done to continue to teach and support students through this time.
With that being said, it isn't only our students that the Fondy staff supports, it is their co-workers too! Our teachers couldn't do all that they do without the other teachers in their department, our custodians keeping their classrooms clean, or our resource officers keeping the school safe.
Many members of the Fondy High staff wanted to say thank you for all that their co-workers do not only for them, but for every person in the building that creates a positive environment.
"Laura Krause is the most positive and energetic person I work with. I appreciate her outlook on making the best of each situation and for sharing great ideas. She is endlessly working to improve her lessons and reach EVERY one of her students. She inspires me to continually get better at my craft."
-Mrs. Joslin
"Tiffany Michalkiewicz has been a ROCK STAR in the Student Services Dept. all year making sure that our students have THE BEST opportunities in the State to be prepared for their future. If it is good for students it is good for her, no matter the time or energy it takes. I admire her strong work ethic and positive attitude."
-Mrs. Rehfeldt
"I want to thank the entire science department for being so helpful and welcoming me back. They have a great sense of humor and made it worth coming out of retirement."
-Ms. Fitzpatrick
"I most appreciate Rayelle Diedrich and Diane Schneider. Without their daily support teaching would be much more challenging. We take care of each other and keep each other laughing throughout the days at school! Fondy High is a better place because of them!"
-Mrs.(L) Deidrich
"Chris Barnes – for being not only an amazing colleague, but for being an even better friend. Since we've gone virtual, he is still there for me professionally and emotionally. Cory Schneider – despite the unfortunate end to the year, I really appreciate the great school year we've had together. Since going virtual, he has come up with some amazing ideas for enrichment things online, and for student recognition. I really appreciate his help and his great care for our students. Nicole Hawkins – for being such an encouraging colleague and friend! I just love working with her on the Ignition advisor team! Our past as camp counselors has proved to help us become such a good team. Nicole also has such great ideas to get students involved and have fun in high school! I may not be super up on the Tic Toc, Instagram, etc…but I do what I can and applaud her for what she does on those platforms! "
-Mrs. Zeitler
"Monica Jones was amazing with the students and made them feel special whether they were on her caseload or not. She worked hard for the students providing them with what they needed, guiding them, and gave them her time so they could be successful. She was always helpful and ready to pitch in where she could."
-Mrs. Radtke
"I appreciate Kristin Miller and Seth Merrill the most because they are always there for me whether it be for help with curriculum, writing "perfectly worded emails" to parents, and most importantly, for the emotional support! I know they always have my back, and that is what gets me through! Love these two!!!"
-Mrs. Walker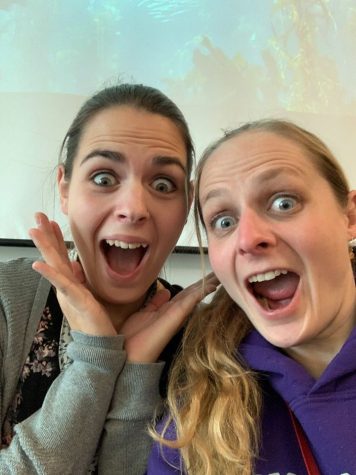 "I appreciate Lindsey Glowacki because not only is she one of my favorite people, she also works her butt off trying to help ALL students! She is kind, funny, patient, and deserves all the french fries in the world!"
-Mrs. Miller
"I gave birth to my son on April 4th during all of this craziness and other teachers in my department took over my classes (grading and helping students) so I could enjoy my maternity leave! Thank you Mrs. Elford, Mrs. Pagel, Mrs. Birschbach, and Mr. Boegel! (:"
-Mrs. Mueller
"I really appreciate my entire department Kim Clark, Deb Kidder, and Nick Hildebrand. It's wonderful to know that I have such a great department that we can lean on each other and are always available to answer any questions or throw new ideas off of."
-Mrs. Lehman
"I can not thank Stel and Baltz enough for always being willing to help out, share, and simply make a girl laugh until she cries. When coworkers become friends and become family you know you've hit the jackpot."
-Mrs. Haase
About the Contributor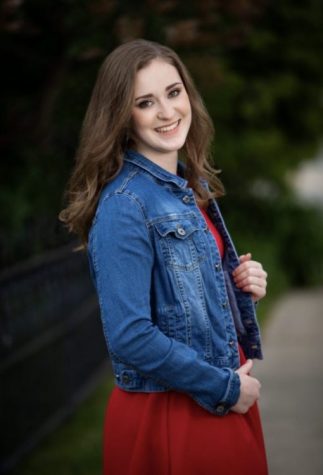 Rachel Hencke, Sports Editor
Rachel is a second year staff member on the Cardinal Columns, currently serving as the sports editor. Rachel has been a competitive gymnast for 11 years....