All the Bright Places
Does the new Neflix film live up to its novel?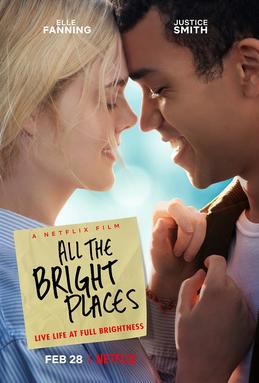 Social distancing means we have an excuse to finally do what we really want to do\; sit at home alone and watch Netflix. Luckily, you don't have to worry about what to watch all day now that Friends has been taken off of Netflix (I know, I'm still sad about it, too). The streaming provider is set to release hundreds of new shows and movies throughout the spring, including classics like Shawshank Redemption and new seasons of fan favorites: Ozark, On My Block and Elite. Netflix will also be throwing some new original movies our way, including All the Bright Places, an entertaining film, even if it doesn't quite match up to the book.
Starring Elle Fanning and Justice Smith, the film is an adaptation of Jennifer Niven's 2015 novel by the same name. The story explores the struggles of mental illness, following the two teens who meet while comptemplating suicide.
Violet, played by Fanning, suffers from PTSD after her older sister died in a car accident. Once a popular girl, Violet struggles to transition back into her normal life. Finch, played by Smith, is labeled as the "freak" at school for his occasionally erratic behavior. The teens are paired together on a project to find the wonders of Indiana.
Finch helps to pull Violet back out into the world and make her see the good things still around her. However, Finch himself struggles with inner battles which becomes significant with his actions at the end of the film.
As an avid reader and fan of the novel, I found that the film adaptation did not match my expectations, especially in regards to its discussion on mental health.
The movie does a good job of portraying Violet's struggles and how difficult it can be to return to normal life after trauma. Still, I didn't feel like Finch's problems were shown to the degree they should have been, especially considering what happens to him at the end of the story. Throughout the movie Finch appears like a happy-go-lucky character, so the sudden turn of events is shocking to the viewers.
In the novel Finch opens up more to Violet about his struggles and past attempts at suicide. The film's screen writers and director chose to leave much of these discussions out to try and avoid criticism like Netflix had received with its original series 13 Reasons Why.
I can understand their reasoning, but I feel like the message of the story doesn't come across as well without really breaking down the teen's mental illness and showing how it affects him.
With that said, I did feel like the cast did a good job of connecting to their characters and showing the stressful and awkward moments of being a teenager. School, parties, dealing with their parents when they make mistakes are all parts of Violet and Finch's stories that make it so relatable to the intended audience.
I also appreciated how the "Wander Indiana" project allowed the film to show all the wonderful things in a place some may dismiss as boring farm land. It sends a message to the characters that beauty can be found in the little things all around them.
Overall, the film was entertaining, and a good way to spend two hours when stuck inside all day long. While it may not stack up the novel, All the Bright Places opens up conversations about mental health and can inspire viewers to look for the good, especially in trying times like these.
About the Contributor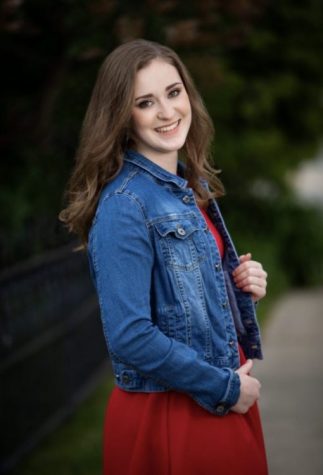 Rachel Hencke, Sports Editor
Rachel is a second year staff member on the Cardinal Columns, currently serving as the sports editor. Rachel has been a competitive gymnast for 11 years....