Let's Talk About Basketball
A recap of the 2020 boys basketball season
The 2020-21 season came to an end against Oshkosh North in the third round of the playoffs. Although it ended earlier than expected, it was an overall high quality season. From COVID-19 to setting records, this season was different than most on and off the court.
COVID-19 changes involved masks being worn at all times, limited fan attendance and spaced bench chairs. Each player was only allowed two fans to attend. Another problem that occurred was the team getting shut out of the fieldhouse and had to find other places to meet. At one point, ball handling practices were held over zoom.
These inconveniences were not as impacting as the action on the court.
The Cardinals went 16-9 this season, marking the best record since 2004. Along with that, they finished third for the second time in 18 years. As for shooting, the team put up 43.2% from 3-point, the best in the FVA.
Sophomore Stephen Schreiter led the entire state from the arch with a 52.6%. His success was a result of two things–the team and his grind. "The hard work I put in, extra hours in the summer and after practice really paid off," Schreiter said. "My coaches and teammates stayed confident in me even when I missed a shot."
The team will lose five seniors–Alex Rusch, Henry Wright, Mack Sebert, Cole Linder and Moe Craine.
Senior Moe Craine feels like the team can repeat these stats again. "As a senior, I feel like we left the program in good hands," Craine said. "They all know what it takes to be great and they can do it."
After the year the team had, players encourage future cardinals to never stop grinding, listen to your coaches and trust your teammates.
About the Contributor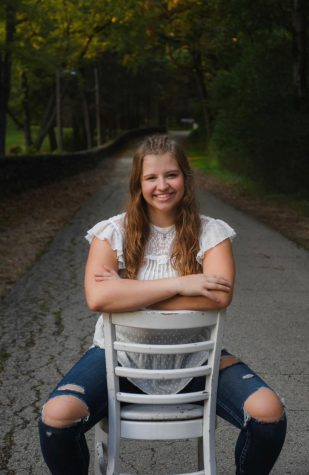 Willow Vellema, Reporter
Willow is a senior, and it's her first year as a journalist. You can find Willow watching just about any sport she can find on TV. Her happiness sparks...