Music for the Summer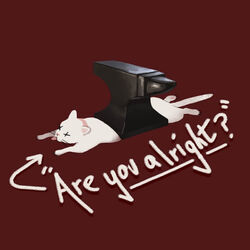 Lovejoy debuted with their first EP, "Are You Alright," on May 9. Three of four songs have already made it onto the top 100 charts. This band consists of four members: Wilbur Soot, lead singer, Joe Goldsmith, guitarist, Ash Kabosu, bassist, and Mark Boardman, drummer. This band already has a lot of attention because their lead singer is also a large Twitch Streamer. He had also released some music prior to this, including "Your New Boyfriend" and "I'm in Love With An E-Girl".
All of the songs on the EP are great, but i believe that the song "One Day" is the best, followed by "Sex Sells", then "Taunt", and lastly "Cause for Concern". I like the upbeat nature of this EP and think that it handles the subjects well. I love that they put a story in every one of their songs and that it's something a lot of people could relate to. Lovejoy is getting straight back into working on more music, according to Soot in his recent stream.
The EP starts with "Taunt", which has a music video out, featuring another popular Twitch Streamer, Georgenotfound. Taunt is an upbeat song that seems to be about a past relationship where the girl was always taunting him. The original idea of the video was a lot different from what actually came to be because Soot said when George came into town, it was raining, so they had to switch up the idea. When speaking about the making of the video in a recent stream, Soot said, "We wacked it out in thirty minutes then had a pizza." If you watch the video, you could see why this is surprising. This song's highest position on the charts was 75 and has been on the charts for two weeks.
The next song is called "One Day", which is currently the only other song with a video out. This song is about another relationship, one that the girl regrets and the singer is surprised by this. But that doesn't mean that the song is sad; it is still upbeat and has lots of energy. The lyrics talk about how life is inconsistent and things can flip in only one day. The song alludes to the fact that the singer keeps taking this girl back because he is terrified of new things and of being alone. This song's highest position on the charts was 54 and has been on the charts for two weeks.
The third song on the EP is "Sex Sells". This song talks about how the girl who has his heart is with some other guy, a capricorn. He's more interested in his possessions then the relationship but she's still with him because sex sells. The singer knows that since she isn't with him, she is with this other guy. He wants to know where she'll be sleeping to make sure she isn't with him, because the singer wants her to himself. This song's highest position on the charts has been 93 and has been on the charts for one week.
The final song is "Cause for Concern". This is the most calm song on the EP. It speaks of there being no cause for the person to be concerned over the singer. The person he is speaking to is jumping to conclusions about what's going on, but really just shouldn't be concerned with it. Things are boring, so the singer is fine with anything that's happening. This song hasn't been on the charts at all.
To find their music, you can look up Lovejoy on YouTube, Spotify, or Apple Music.
About the Contributor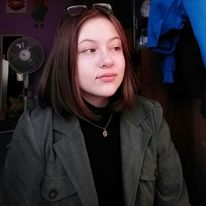 Samantha Giese, Reporter
Samantha is a sophomore, and it's her first year as a journalist. Sam loves to read, write and listen to music. When she's not doing one of those things,...