5 Days a Week
Should we have school five days a week
With Covid-19 cases going down 28% in the country the question is: should schools open back up? The Fond du Lac Board of Education had a meeting on Jan.25, where they decided to go all five days, not all members agree.
The board decision was not popular among all the members. One member of the board Antonio Godfrey Sr., who was against the idea of everyone going back full time. "I later found out that by me not saying anything I was ok with the district opening back 5 days. Which I'm not," Godfrey said.
Susan Jones of the Fond du Lac School District was worried about the social distancing. With going all five days Jones realized that the schools and the school board will have to monitor the infection rate.
Jones talked to Kim Mueller, the Director of the County Health, regarding if it was safe to go back to school. "The key is that although exposure may occur because social distancing isn't possible, the risk of someone actually becoming infected in the school setting is very low," Muller said in an email. With most students now back five days per week, the average class size is 25 kids
Although there were different opinions, all schools will be full time and in person until further notice.
About the Writer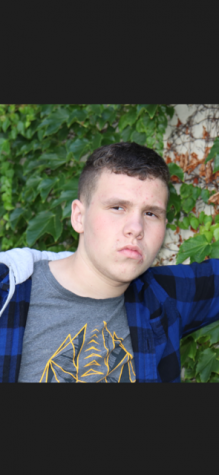 Hayden Christensen, Reporter
Hayden is a senior who loves the Packers, Bucks, Brewers and Badgers football. He loves to icefish and go fishing and YouTube.