Holiday Treats, Movies and Activities
Christmas is coming soon! To get us in the holiday spirit, we asked students about their favorite christmas movies, treats, and traditions!
Christmas Treats
The most popular christmas treat was cookies. As well as ice cream, eggnog, peanut butter balls, chocolate peanut clusters, irish cream hot chocolate, hot cocoa, oreo pie, eggrolls, and puppy chow.
Because Christmas cookies were the winner, we wanted to share an easy sugar cookie recipe with you. Here's a fun sugar cookie recipe from the cookbook, "Better Homes and Gardens New CookBook."
The Ingredients needed for the sugar cookie recipe:
⅔ cup butter, softened
¾ cup sugar
1 teaspoon baking powder
¼ teaspoon salt
1 egg
1 tablespoon milk
1 teaspoon vanilla
2 cups all-purpose flour
1 recipe Royal Icing (optional)
Small decorative candies (optional)
The ingredients needed to make the royal icing
4 cups powdered sugar
3 tablespoons meringue powder
½ teaspoon cream of tartar
½ cup water
1 teaspoon vanilla
2 – 4 tablespoons water
Assorted colors paste food coloring (optional)
To see the steps, go to https://www.bhg.com/recipe/cookies/the-best-sugar-cookies
For a vegan Option: NoraCooks has made the best vegan sugar cookie recipe.
Ingredients for vegan sugar cookies:
3/4 cup vegan butter (earth balance preferred), slightly softened
3/4 cup granulated sugar
2 tablespoons unsweetened almond milk
1 tablespoon cornstarch
1 teaspoon vanilla extract
1/4 teaspoon almond extract (optional, but so good)
2-2 1/4 cups all purpose flour, divided (correctly measured)
1/2 teaspoon baking powder
1/2 teaspoon salt
Ingredients for icing:
1 1/2 cups powdered sugar
1/2 teaspoon vanilla extract
1/4 teaspoon almond extract (optional)
1 tablespoon light corn syrup (can omit, but it makes the icing very shiny)
1-2 tablespoons unsweetened almond milk
To see Steps go to: https://www.noracooks.com/vegan-sugar-cookies/
Christmas Movies
The favorite Christmas classic was Home Alone. However, there were some other holiday crowd-pleasers. The Grinch, The Polar Express, Christmas Vacation, Elf, Jingle Jangle, The Christmas Chronicles, Jingle All The Way, Last Christmas, The Holiday, Merry Christmas Charlie Brown, A Christmas Prince and A Christmas Story also made the "must-watch" list.
Christmas Recreation
For favorite Winter sports and activities, snowball fights, sledding and tubing were the popular picks. It's good to know that people are enjoying getting out in the cold weather, as not everyone is the biggest fan of the winter wind and snow. Some other favorites were caroling, snowmobiling, skiing, wrestling, building snowmen, decorating for the holidays, playing in the snow, building snow forts and igloos and ice skating.
Holiday Traditions
Everyone celebrates the holidays differently. Some of the more general traditions are baking cookies, decorating the Christmas tree, hanging out with family and watching Christmas movies. However, many families add their own personal spin on Christmas magic. Some examples included hosting a white elephant, sleeping on air mattresses by the tree, wrapping paper wars and visiting Candy Cane Lane.
Don't forget the Christmas Light Show in Lakeside Park…
As well as this, our town of Fond du Lac has unique Christmas traditions! Along with an annual Christmas parade, numerous sponsors host a light show at Lakeside Park that runs from Thanksgiving night to January 1. If you've never been, the light show is an event where you watch a Christmas themed presentation from the comfort of your car. All you have to do is sit back, tune in to the radio station 87.9 FM, and enjoy! There are 8 songs, and the entire show is about 20 minutes in length. However, the show runs on repeat from 5:00-11:00 each night, so you can see the light display and listen to the fun and festive songs more than once!
Christmas Tree Decorating:
We wanted to thank everyone who submitted their Christmas Tree pictures!
Grace Carlton: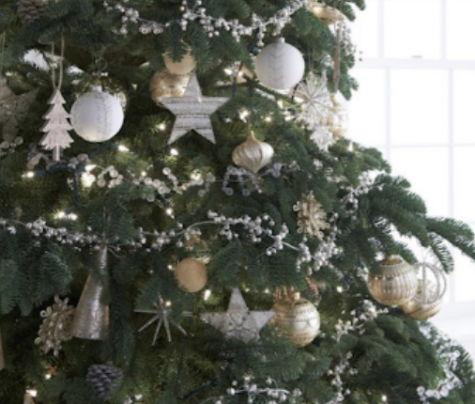 Hannah Seurer: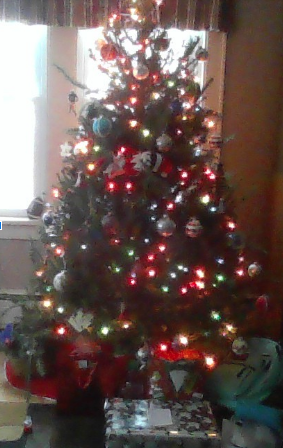 Ethan Chrysler: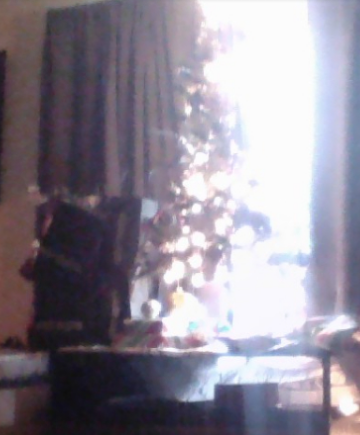 Willow Vellema: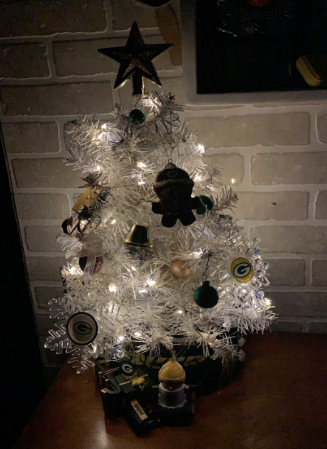 Breanna Dasantos: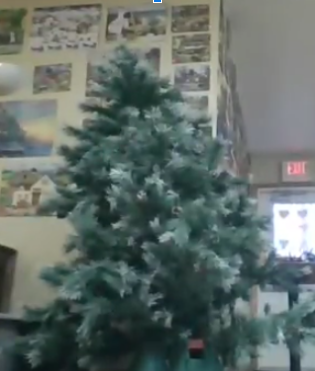 It's been a tough year, and we thank all of you for pushing through. Enjoy your break and happy holidays! Stay safe and healthy. We'll see you all next year. Go Fondy!