The Wrong Missy
While stuck in quarantine this year, I ventured onto Netflix a few times. Okay, fine, more like a few hundred times. Spending more time alone and at home means everyone is in need of a distraction from the world. A way to hide from 2020–a good laugh.
This led me to The Wrong Missy, a Happy Madison production, released on Netflix in early 2020. The Rom-Com stars David Spade as Tim Morten, the main character, who invites the wrong girl to a company retreat. Most movies with Spade are highly rated comedies, resulting in lots of laughs. His most known movies include Grown Ups, Father of the Year, Joe Dirt and many more.
The best moments come when Morten and 'The Wrong Missy' arrive in Hawaii. Thinking he invited the girl of his dreams, he is quite disappointed when a woman from a failed blind date shows up. This chaos sparks lots of wild entertainment. From wild stunts to hilarious jokes, the movie will keep you entertained and on your toes with endless comedy.
I usually despise watching movies because of my short attention span, but this movie was different. The movie plot and mixed humor keeps viewers entertained. There is always something happening that you won't want to miss.
This romantic comedy is very hit-or-miss with those who watched. The Wrong Missy was rated 3.7 out of 5 on Google reviews. The only problem I found, along with some other viewers, was the amount of explicit content. It is rated TV-MA, for recommended viewers 17 or older. Some scenes definitely require a higher level of maturity than others. If you are up for some adult-like humor, this is the movie for you.
Overall, if you are looking for a 90 minute break from the crazy world, The Wrong Missy is a Rom-Com that will have you feeling like everything is all right. The Wrong Missy is an interesting film that allows for a good laugh and offers a time for escape from reality. If you haven't seen The Wrong Missy, then you are missing out on a good laugh.
About the Contributor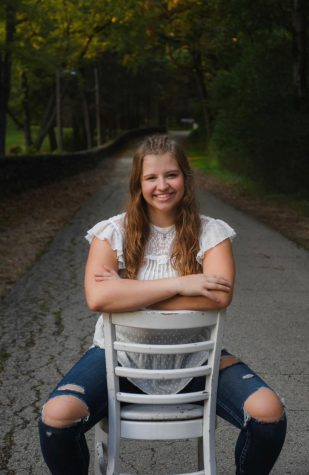 Willow Vellema, Reporter
Willow is a senior, and it's her first year as a journalist. You can find Willow watching just about any sport she can find on TV. Her happiness sparks...