Criminally Addictive
Stuck in the quarantine slump? Need some entertainment because of social distancing? Well, look no more because the perfect show is here. Well, it's been here since 2005, but that's besides the point. With excitement-packed episodes and many of them, it's perfect for a socially distanced winter by yourself.
With 15 seasons total, and about 20-25 episodes per season, that gives you a lot of watch time. To be exact, there's 13 days and 14 hours of content to watch. That's perfect for binge watching and not being afraid of running out of episodes to watch.
While some of the Netflix original shows are good, they have around 10-15 episodes and usually only one or two seasons. Right when you get into it you have to wait another year for the new season, which usually causes the person to forget a lot of details by then. That's what makes older shows better, because you can watch it all in one flow, where you can remember details and relationships that you need to be fully into the show.
It's a crime show, crime is in the name, but not your typical one. This show specifically focuses on the FBI's Behavioral Analysis Unit. That is a team of people that work on figuring out what the criminal is like, what their habits are, and how they go about their life in general. They use this information to put together a profile of the suspect and help catch them in action.
While that can seem like a basic crime show, they use different elements to keep it interesting. You really get to know the characters, what they're like and how they interact with each other, and keep up with the slight drama. It's just enough to be interesting, but not cringey. All while this is happening, you get clues to who the criminal, or "unsub" (unidentified subject of an investigation), might be and you can try to piece together a picture as they're solving it.
Overall, if you need a show with excitement and mystery, Criminal Minds is for you. It has enough character development for you to truly know the team and watch them interact and form relationships, but it also has enough crime and excitement to keep you interested and on the edge of your seat.
About the Contributor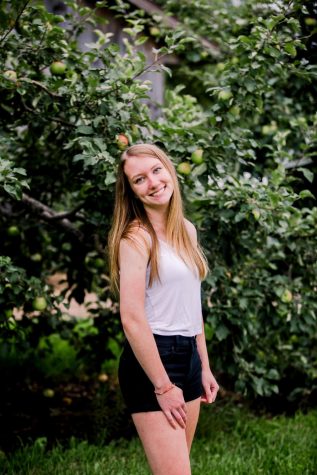 Madison Morales, Reporter
Madison is a senior, and it's her first year being a journalist. She usually works or hangs out with friends in her free time, but also enjoys stuff like...