Switching the Standards
Administrators consider new options for second semester grades
With in-person instruction canceled for the rest of the school year as a result of Governor Evers Stay at Home Order extension, Fondy students will continue learning from their laptops. Because this style of learning presents unique challenges and differences, high school administrators and school board members have been in discussion about the school's grading system and will soon announce if any changes will be made for the remainder of the academic year.
Other Wisconsin schools have made adjustments to fit the best interest of their students during the difficult transition for them. West De Pere High School has chosen to grade their courses on a pass/fail benchmark for the final trimester, while Grafton High School has chosen to still hand out letter grades with the condition that students' grades will not fall lower than their third quarter marks.
Many universities in the University of Wisconsin system have also chosen to relieve some students' stress by adopting an optional pass/fail grading system for second semester classes.
While administrators have not commented on what sort of options they are considering, making any sort of change will not come without its challenges. They would have to determine how changes would affect grade point averages, placement in classes that require prerequisite grades, and work with Universities to ensure that students still receive credit for their college level courses.
Some students support making a change. They feel it is not fair to be held to the same grading standards when they are struggling to adjust to a different style of learning and don't have as many resources easily available to them.
"I think that these are really sensitive times and that students should get some sort of break," senior Natalie Lord said, "Most colleges are changing their standards so it would be nice to see that for our college level and AP classes as well since those are the most difficult to learn online."
Others don't see much of a need to make more changes during these shifting times.
"I don't really see a need to change anything," sophomore Norah Walker said, "as long as I pass my classes it doesn't make any difference to me."
Either way, the grading system is just one of the many uncertainties facing teachers, administrators and students moving forward. The school board will announce their decision as soon as Friday, April 24th.
About the Contributor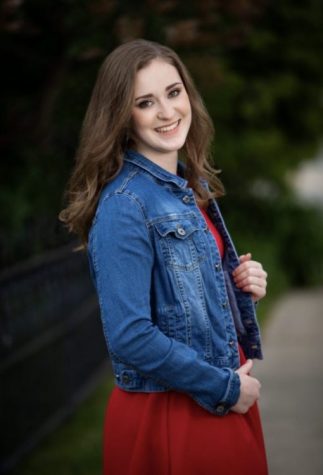 Rachel Hencke, Sports Editor
Rachel is a second year staff member on the Cardinal Columns, currently serving as the sports editor. Rachel has been a competitive gymnast for 11 years....