New Mall Development
The Forest Mall was once a main attraction of Fond du Lac, but now it's gone. The company ATR Corinth had bought the property in 2016, and after many years of struggling to be relevant they decided to rip most of it down. Demolition started in July of 2020. The only store spaces that still stand are Kohls, the old Staples, and the old Younkers which is a big difference from the previous 50 store spaces.
There's an official plan for the Forest Mall Redevelopment from Mid-America, a real estate company that's working with the current mall owners. In the plan there's going to be a "regional grocery anchor" store that's going to be built in the middle of the space between Kohls and Younkers. The mall owners are working to bring Meijers to that location. As of right now, there's no other listed names planning to be in that location.
Nearby there used to be a Firestone, which is a tire and rubber company. That was demolished in May of 2020, and now there's plans for a small strip center to be placed there. The same real estate company as the mall redevelopment is working on this project. There's going to be a Firehouse Sub and Mod Pizza put in it with space for two other stores.
This location has good potential for customers because it would be right along Johnson Street, and with the new grocery store coming to the area there's plans of it attracting more people. Although it was a dead space for many years, hopefully with the new revamping of the area it will thrive more and help Fond du Lac economically.
About the Writer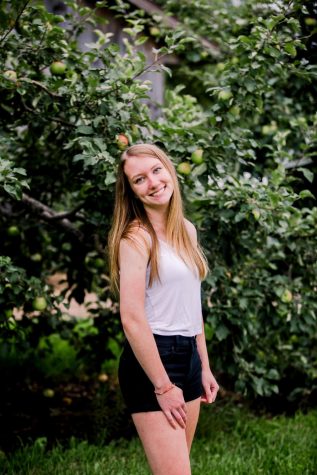 Madison Morales, Reporter
Madison is a senior, and it's her first year being a journalist. She usually works or hangs out with friends in her free time, but also enjoys stuff like...