Easing Restrictions on In-Person School
Teachers Views on Five Day Weeks
When thinking of going back to five days a week, the effect on teachers isn't always thought of first, usually students and parents are. But now teachers have to teach bigger classes in person and a set of students online.
"I'm still trying to figure out how to fit all students in my class … in the safest manner possible," English teacher Barb Ames said. Even when trying to keep things as safe as possible, it can't always be perfect.
The teachers that need to pull in virtual students have that extra layer of things to worry about and focus on. "Being at school five days a week provides repetition of everything … the virtual piece is a bit more difficult, but I am figuring things out," music teacher Allison Zeitler said.
It can be difficult to make sure that all of the students are not only on the same page, but also making sure that they are getting the help that they need. "My biggest struggle is managing the live stream students as well as the in person during the same hour," Spanish teacher Jennifer Haase said.
The personal connection is what takes a class from just learning things, to actually wanting to be involved and wanting to be there. "The students and I will … form deeper… relationships through seeing each other daily," Zeitler said.
More is also able to get done in class while having that extra time to go over units. "I am happy to have the students five days per week as this will allow me to bring more activities back into the classroom," Ames said. With activities, students are able to be more involved and learn more than if they were to just look at their screens.
Routines can keep students and teachers on track to get done what they need by the end of the year. "I strive on a schedule and routine, so keeping things as normal as possible was most likely a factor as well," Haase said when asked why she's teaching in person.
The change to 5 days has obviously changed things a bit of everyone, including the teachers. As we move forward, it will get easier to deal with these alterations.
About the Writer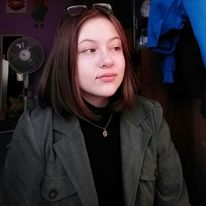 Samantha Giese, Reporter
Samantha is a sophomore, and it's her first year as a journalist. Sam loves to read, write and listen to music. When she's not doing one of those things,...