Mask mandate still stands despite being voted down
Wisconsin Governor Tony Evers reissues the mask mandate after its repeal. On January 26, 2021 the Wisconsin State Senate voted to repeal the statewide mask mandate. The Wisconsin Assembly was scheduled to vote on it January 28, but they delayed the vote and then sent the question back to the state senate. On February 4 they voted to repeal it again. Just an hour after the decision, Evers reissued the mask mandate.
There were many concerns on both the republican and democratic side. The republicans wanted to repeal the mandate to try to work on other ways of keeping the community safe, and were concerned about Evers use of power. Some claim he's abusing it, that he can only issue mandates for 60 days unless he gets an extension from the legislature. Evers has responded to these claims by calling it a "perpetual emergency", so it's appropriate to make more mandates to extend the period.
On the democratic side, there were mostly health concerns. In the midst of a pandemic, it's important to be as safe as possible to try to limit the spread. This decision to repeal the mandate is mostly political, but it could cost lives in our community. There have been different strains of COVID-19 found in Wisconsin, and that could make our situation worse if not handled correctly.
Masks have proven to reduce the spread, and without the mandate a significant amount of people would stop wearing them. According to Marquette researchers, about 90% of Wisconsinites are wearing masks in public right now. Before it was mandatory and just recommended, the number was 41.5%. This in itself shows that without being forced, many would opt out for wearing them. Especially after being in a pandemic for so long, maybe even more would give it up because it's getting old.
About the Writer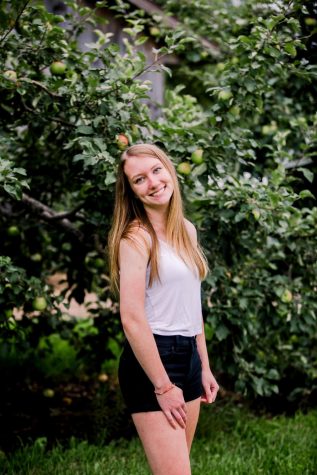 Madison Morales, Reporter
Madison is a senior, and it's her first year being a journalist. She usually works or hangs out with friends in her free time, but also enjoys stuff like...