Back in the Swim of Things
The team takes on the coronavirus impacted season
COVID-19 made a big splash in the lives of student-athletes involved in swimming, resulting in changes of regulations and routines.
A unique 2020-21 season includes wearing masks outside of the pool, limited capacity per lane and taking away opportunities for team bonding.
"It has been harder to do team bonding, including the usual team dinners and workouts having to be split into smaller groups," first-year head coach Nikki Schneider said. "The length of the season has been cut making it very short and quick."
There is a common opinion of masks throughout the team."I think they are pointless at times," senior Ethan Andrews said. "It seems impossible to wear a mask to the point needed to hop in and then put your mask away without getting it wet; getting your mask wet seems counterproductive."
"
Being able to coach and have a season this year has been a piece of normality with a great group of guys"
— Lauren Zivkovich
Where the team lacks the usual forms of bonding, they found different ways to come together. During the first swim meet, the live stream had technological problems. Instead of adding to the chaos and continuing troubling times, the boys were willing to work together and "rolled with the punches," Schneider said. When seeing how flexible they were, the coaches knew the team had their backs.
The current season was cut short and greatly impacted by the pandemic, but both swimmers and coaches are happy to be back in the pool."Being able to coach and have a season this year has been a piece of normality with a great group of guys," assistant coach Lauren Zivkovich said.
The team competed in six meets this season, resulting in a 3-3 record. The regular season is over, but the post-season begins Jan. 23 for the conference meet.
"I'm so happy to be part of a team with the atmosphere and team in general," Zivkovich said. "COVID has changed a lot of things and has led us to be better through its challenges and new approaches."
For more information on the team and to view live streams, visit https://www.facebook.com/fondyswimanddive.
About the Contributor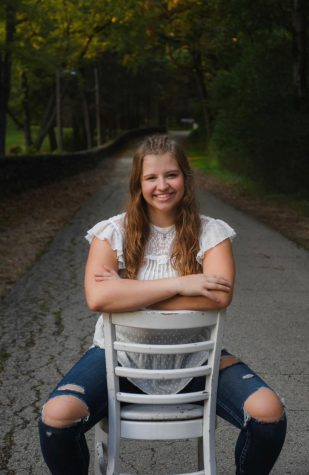 Willow Vellema, Reporter
Willow is a senior, and it's her first year as a journalist. You can find Willow watching just about any sport she can find on TV. Her happiness sparks...