It's Elementary
If you haven't seen Elementary, then I would recommend it especially if you are a fan of crime dramas or a fan of Sherlock Holmes adaptations. Despite the procedural aspect of the show, the true emotion inducing detail is the friendship that blossoms between Holmes and Watson.
Sherlock Holmes (Johnny Lee Miller) is a recovering heroin addict who has recently moved to New York and works as a consulting detective for the NYPD. He meets Joan Watson (Lucy Liu) as she is a sober companion that Holmes' father hired to live with him so that he doesn't use heroin again. Eventually Watson shows an interest in Holmes' detective work and soon becomes his protege.
The show is predominantly a crime drama as it deals with a new case every episode but the true highlight is seeing how Holmes and Watson interact with each other and their colleagues. Sherlock is pretty eccentric and sometimes doesn't see social cues but Watson is able to balance out the awkwardness which makes their dynamic very balanced. They have a great platonic relationship and they are furiously loyal to each other. Holmes has only had acquaintances until Watson joins the picture and becomes his closest friend. Holmes also forms relationships with Marcus Bell ( ) an NYPD detective and Captain Tommy Gregson. These two serve as the grounded characters who are parallel to the Holmes and Watson duo and act as traditional detectives and make sure that the duo do not get into trouble for their unique tactics of solving crimes.
The show also covers many advanced subjects and it is always a fun time when Irregulars, experts in their field, cameo in an episode to help the duo solve crimes. They are very interesting who make appearances every so often and it is very enjoyable to watch their interactions with the duo as there is a lot of mutual respect.
The acting is also something to be praised as Miller does an amazing job bringing all of Sherlock Holmes eccentricities to life in a way that is endearing and could easily be irksome if portrayed by another actor. Lucy Liu does a commendable job as the exasperated confidant and partner to Holmes who is both headstrong and sympathetic. The supporting cast does a great job as well at bouncing off the main characters and portraying characters that the audience easily love.
I definitely recommend this show, especially if you are a fan of crime shows. If you're a fan of Criminal Minds, Person of Interest, or The Blacklist, this can definitely be the next show to binge!
About the Contributor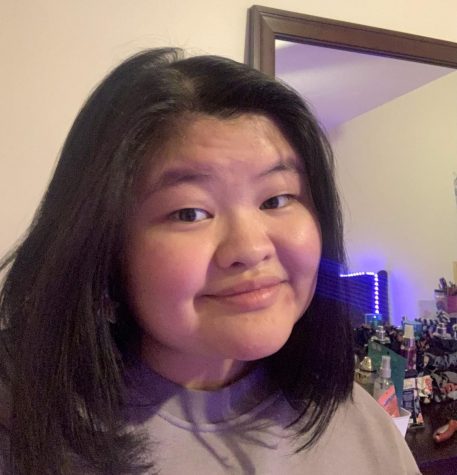 Sunny Chen, Reporter
Sunny is a senior, and it is her first year as a journalist. When she's not spending time on Twitter supporting her favorite music group Stray Kids, she...