Flipping and Flying Twins
Jordan and Heidi Schultz have spent the majority of their lives involved in gymnastics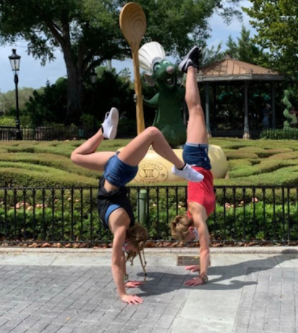 The bell rings at the end of sixth period, and they grab their backpacks and leave. Every day they spend at FHS is cut short, yet another way their lives revolve around gymnastics. They've also spent every day besides Sunday out of town for meets and practices, totaling well over 20 hours a week in the gym.
Jordan and Heidi Schultz, twin juniors, spend the majority of their life wrapped up in gymnastics, but it hasn't been for nothing. Jordan was a 2018 National Qualifier, all around, and Heidi was State Champion in 2019. They both would like to continue their success in college, if given the opportunity.
"We began when we were 5, and went to Oshkosh Gymnastics Center," Jordan said. Since then, they moved to LaFleur's Gymnastics in Germantown, where they practice together and compete against each other.
"Competing against Jordan is fun because it's challenging," Heidi said. "We take turns beating each other on events, and each time we lose, we become more motivated to beat the other one next time. It's really nice to always have someone neck and neck with me to keep pushing me."
Their lives have been impacted by gymnastics through school life. "Even though school comes first always, it's kind of weird that the hours we are in the gym can impact even school," Jordan said. Leaving school early resulted in taking zero hour classes and online courses in order to stay on track to graduate. Their entire high school experience has been different due to gymnastics.
Covid-19 resulted in a incomplete competitive season, but the Schultz twins continue to work hard to get better. All meets in 2020 were cancelled due to Covid. Their gym was closed for some time, but reopened for practices.
"I'm pretty thankful that my coaches are willing to take the precautions to allow us to continue to be able practice," Jordan said.
About the Contributor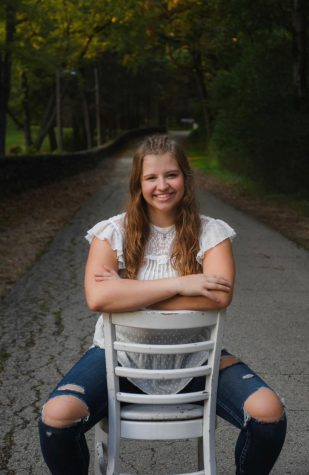 Willow Vellema, Reporter
Willow is a senior, and it's her first year as a journalist. You can find Willow watching just about any sport she can find on TV. Her happiness sparks...