Spring Sports and Seniors
What senior athletes will miss from their final seasons
Proms, graduations, and senior pranks are all things the Class of 2020 will miss out on due to the Covid-19 pandemic. Still, there is one big thing that every class will miss this year: spring sports.
After weeks of discussion, the Wisconsin Interscholastic Athletic Association (WIAA) made the decision to cancel the competitive season for all spring athletics in the state on April 21. This decision came after Governor Evers order to cancel any in person instruction for the rest of the academic year on April 16.
"
I guess I'm more sad about missing the team aspect of it rather than the actual season.
— Amber Franzen
It is safe to say the cancelation is a large disappointment to all high school athletes and fans who will now have to wait until 2021 to compete in their respective sports. Seniors who will not continue their athletic careers into the collegiate level played for their final time last season without even knowing it.
Karissa Larson and Amber Franzen are both seniors who were set to run in their final track seasons this spring. Franzen was a part of the distance crew while Larson focused on the throwing events. Since neither of them will continue their athletic careers in college, their time on the track has come to a close.
This means they will miss their final races, bus rides, and moments with their teammates that they were expecting to experience.
"I guess I'm more sad about missing the team aspect of it rather than the actual season," Franzen said. "You don't always realize while you're in it how much you appreciate having your teammates there for you and all the friendships that you have made."
While distance running is something Franzen can do easily outside of the track, the same cannot be said for Larson. She cannot simply throw a shot put during her free time, so the loss of her season brings a lot of disappointment with it.
"What I'll miss most are the last memories and personal records that would've been made," Larson said.
Indeed it can be difficult looking back at all of the "what ifs?". What if they would have set a new PR? What if this was the year they qualified to state? What if they could have won?
On the same note it can be easy to look back at the time they did have and wish that they would have done things differently or made more of the short time they had.
"Looking back I really wish I would have run track my freshman year," Franzen said. "My sophomore and junior seasons I met so many amazing people so I just wish that I had more of an opportunity to do that."
Unfortunately for all senior student athletes, they do not get to have those opportunities again. They have to move forward into a new chapter of their lives, but will take the memories they've made, people they met and the lessons they learned from high school sports with them into the future.
About the Contributor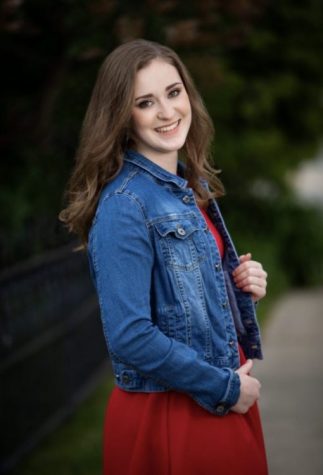 Rachel Hencke, Sports Editor
Rachel is a second year staff member on the Cardinal Columns, currently serving as the sports editor. Rachel has been a competitive gymnast for 11 years....